Every time the holidays come around I come back to dreaming my own Cricut and starting a collection of embossing and die-cut machines so that I may embrace artsy craftsy desires.
Joann's sold out of their door buster deal on the Cricut by 5:30am EST for Black Friday! What a steal though! $78... perhaps next year when I actually have a place to put it.
I've been thinking of Christmas gifts this year. What to get for people who have pretty much everything? Nothing. Make your own personal gift. "Etsy" - hand made stuff!
I'm shopping around for some clay right now to make my own personal sculptures, but I need to get this started early if I'm going to make these for my...hmmm... 20+ aunties, cousins, and sisters. Off to the drawing board to make sketches fit for each one!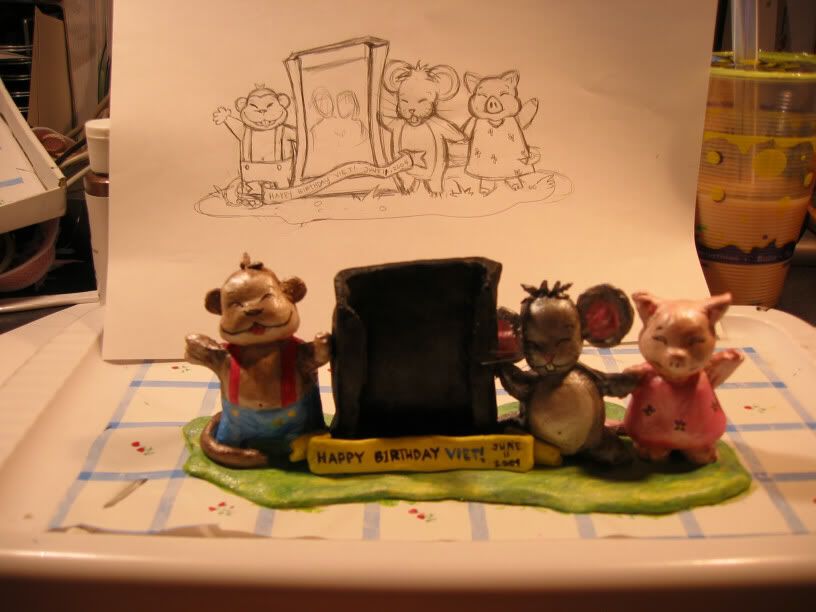 I made this one back in 2004. Thinking of doing a more Precious Moments style of sculpture for the gifts.